What Type Of Beds Do Hotels Use
Views:0 Author:Site Editor Publish Time: 2021-05-08 Origin:Site

Everyone knows that uncomfortable mattresses can affect a person's sleep, especially for people who often stay in hotels. If hotel mattresses are uncomfortable, fewer hotel guests will stay. So what mattress does a five-star hotel choose?
The mattresses commonly used in hotels are latex mattresses, sandalwood mattresses, and semen cassiae mattresses.
Latex mattresses are the most expensive among many types of mattresses. The comfort level of latex mattresses is very high so that upscale hotels are more willing to choose this type of mattress to improve customer satisfaction. There are many kinds of latex mattresses. Generally, latex mattresses made in Southeast Asia are more reliable.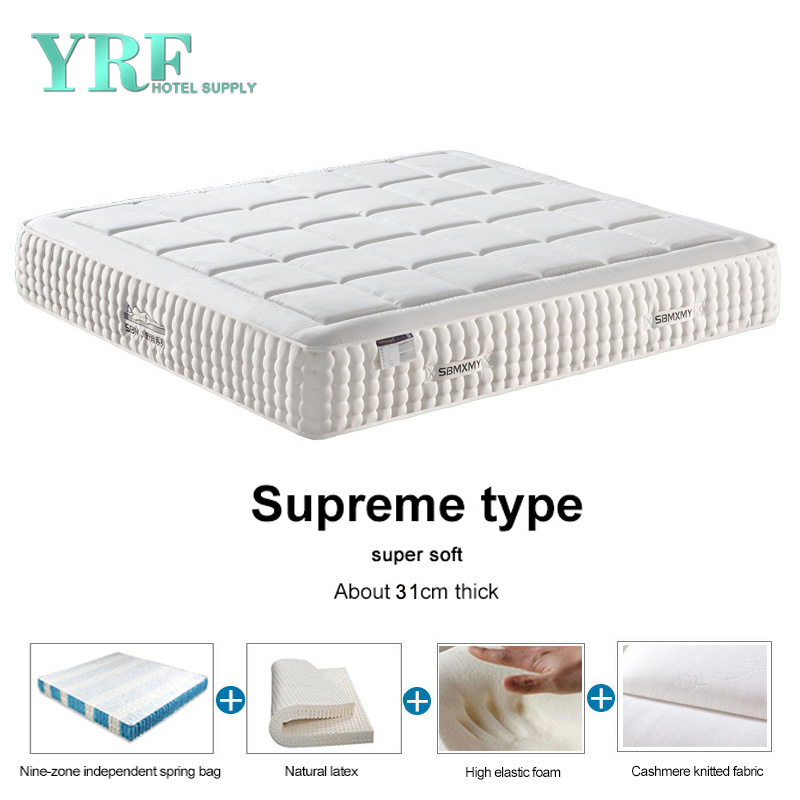 Five-Star Hotel Bedroom Latex Mattress
Quality mattresses can bring comfortable sleep to hotel guests. On the contrary, inferior mattresses may induce displacement of human body joints and spine, thereby stimulating the nerves inside. If the mattress is too hard, it will not only compress the nerves in the back, but also affect the normal blood circulation. Therefore, choosing good mattress is very important for a hotel.