Four hotel bedding knowledge you have to know
Views:0 Author:Site Editor Publish Time: 2020-10-06 Origin:Site
Four hotel bedding knowledge you have to know
1、Why are the hotel bedding all white?
Due to contact with the skin, bedding products are prone to residues of various bacteria and impurities. Non-white bedding products will make it impossible for users to judge their sanitary conditions at a glance. White bedding products can expose pollution and prompt replacement and cleaning to ensure cleanliness. At the same time, from the perspective of environmental protection and low carbon, in order to prevent chemical pollution in the printing and dyeing process, hotels prefer white products.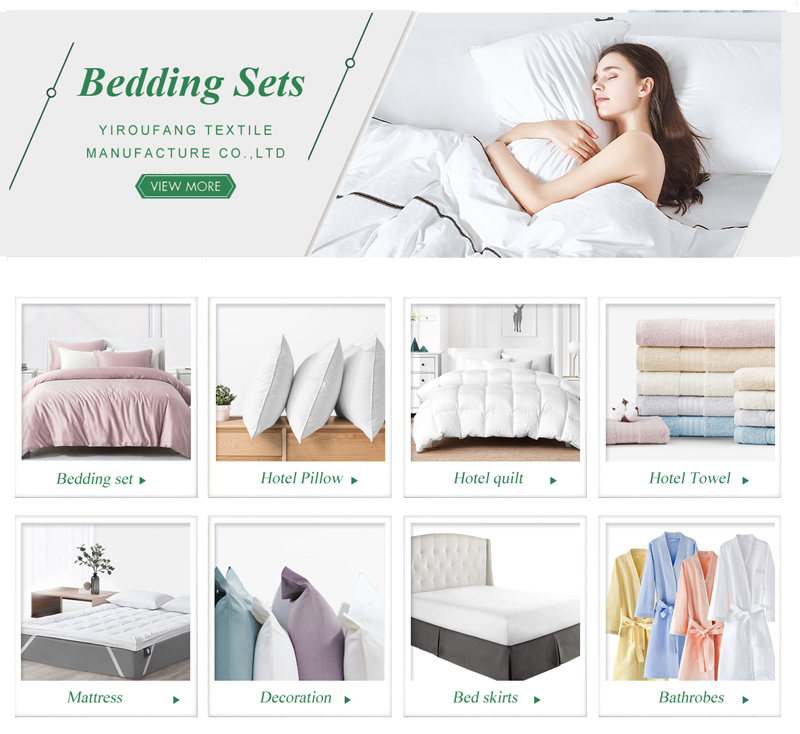 2、Compared with traditional home textile bedding, what are the characteristics of hotel bedding?
"Delineation and Evaluation of Tourist Hotel Stars" has clear regulations on the internal quality of hotel products. The full score standard for five-star hotels is not less than 80*60 yarns, and the texture must be 100% cotton. At the same time, different from the national standards of the home textile industry, the national standard for hotel products is GBT22800-2009 "Star Tourist Hotel Supplies Textiles", which is far higher than home textiles in terms of breaking strength, pilling performance, and color fastness.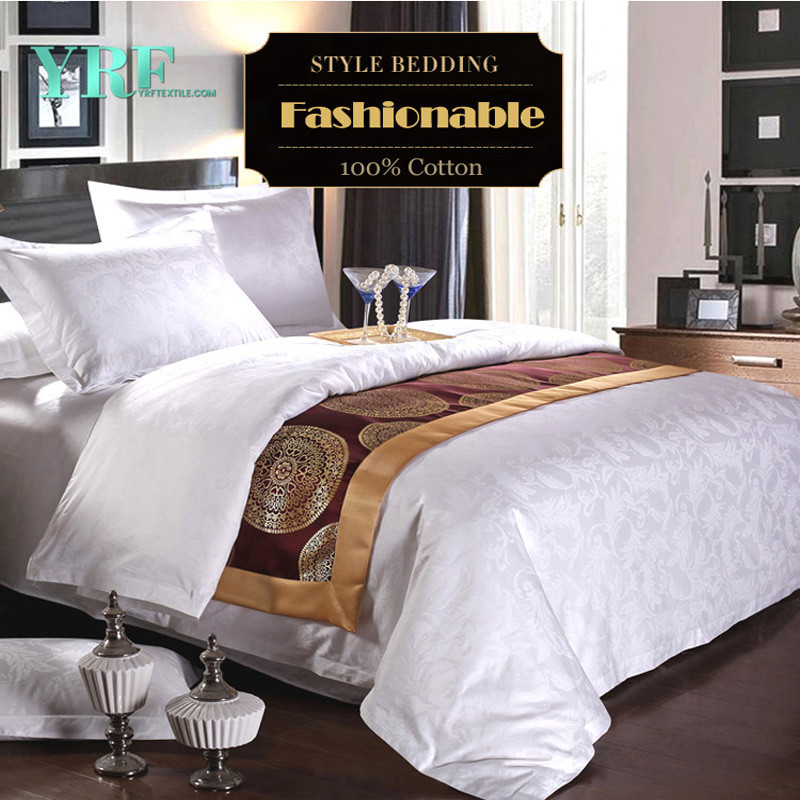 3、How to wash and maintain hotel bedding?
Hotel bedding has a set of strict washing procedures, including pre-washing-dehydration-main washing-softening-drying-ironing-special stain removal. Hotel bedding can support frequent and powerful machine washing. Therefore, after purchasing hotel bedding for household use, its durability and comfort are much higher than ordinary bedding because it does not require frequent and powerful machine washing.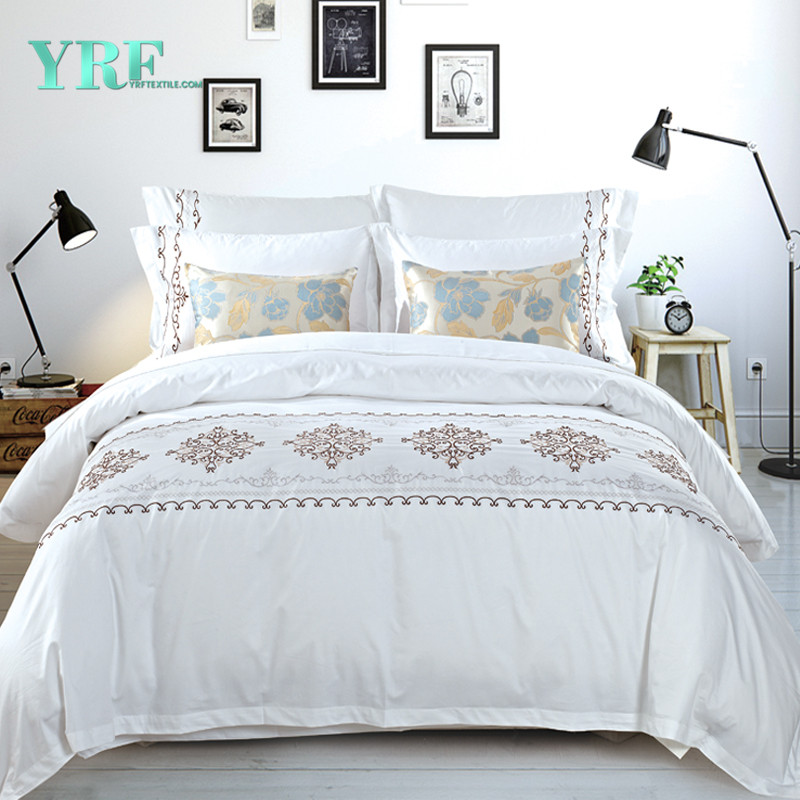 4、What are the unique product features of hotel bedding?
Simplicity and atmosphere-hotel bedding emphasizes that all the luxurious things are hidden in the bones, the pursuit of elegance and unassuming, simplicity and simplicity...On the whole, maintain the main color of white, and match the space through the bed cover or foot cushion to reflect the style and harmony Tonality.  Good comfort-China's hotel industry is one of the earliest industries in line with international standards. After more than 30 years of development, the research on consumer sleep has reached the extreme. Many hotel groups have formed unique sleep culture and product standards, such as Grand Hyatt "Renewing the quality of the bed", Marriott's "recovering vitality" and so on.   Environmental protection and low carbon-Some international hotel groups have adopted international environmental certification such as Oeko-tex100 as their mandatory procurement standards. Supporting and serialization-the hotel product line is more abundant, covering towels and sanitary ware,catering, bedding cores, etc. The down protection pads and hotel bathrobes that are currently widely used in hotels will be the direction of consumers.